Park Electric Cooperative's 2021 Annual Meeting is slated for Friday, October 22nd at the Park County Fairgrounds.
It will be drive in style again this year due to increased COVID-19 cases in the area.
Check in starts at 10:30, meeting will start promptly at noon.
We will still be giving away 10 $2000 Luck of the Draw scholarships, door prizes, and a $5 bill credit. Winner of the trustee elections will be announced at the meeting.
Please see map below for important entry change.
Unapproved meeting 2020 minutes.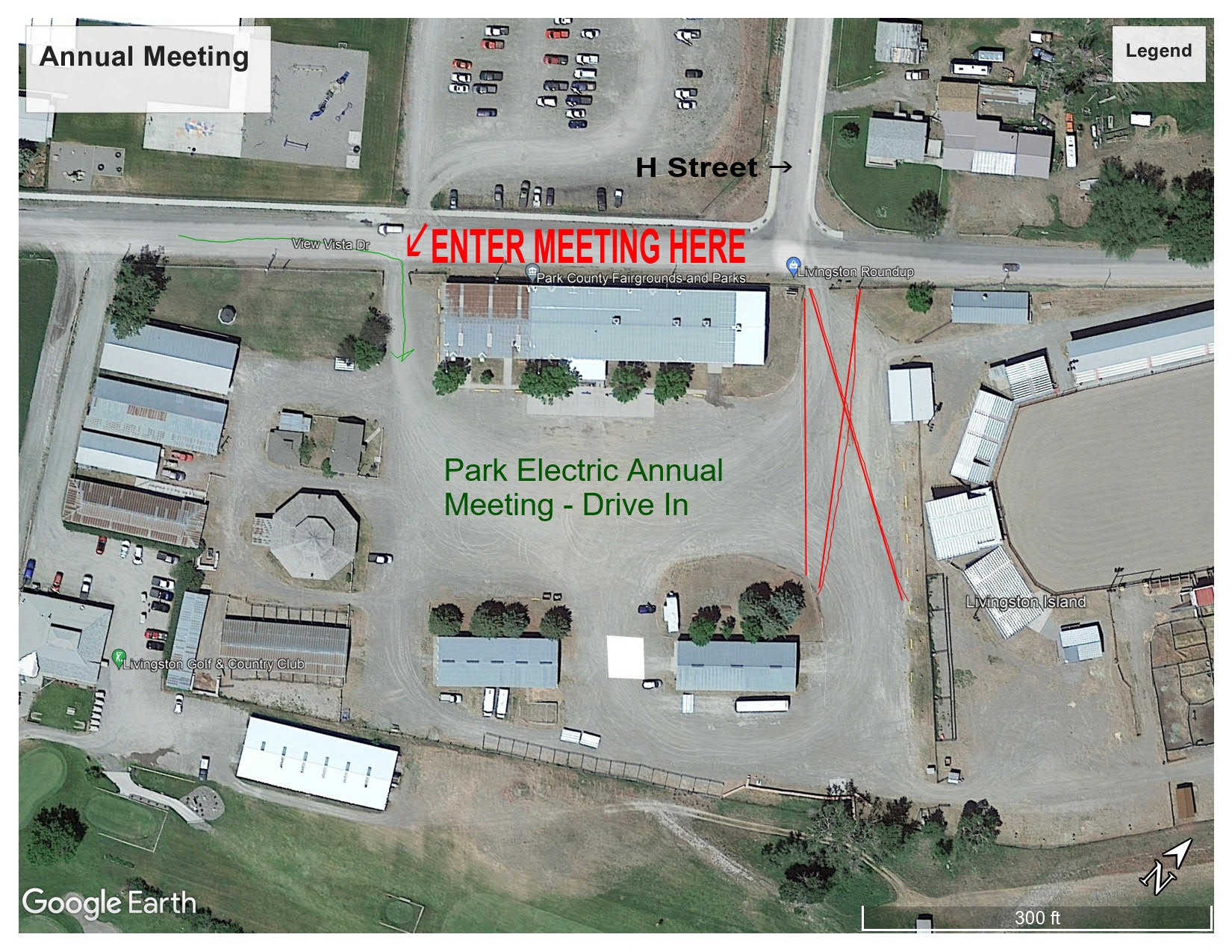 ---
Note: This page includes downloadable files that are in Adobe PDF format and require Adobe Acrobat Reader. You can download Acrobat Reader free of charge from Adobe's web site. This is a safe, fast and easy installation.